Laurel Highland Veterinary Clinic
Feline Services (Cats)
www.LaurelHighlandVetClinic.com
2586 Northway Road Extension
Williamsport, PA, 17701
Phone: (570)326-1134
vetclinic@laurelhighland.com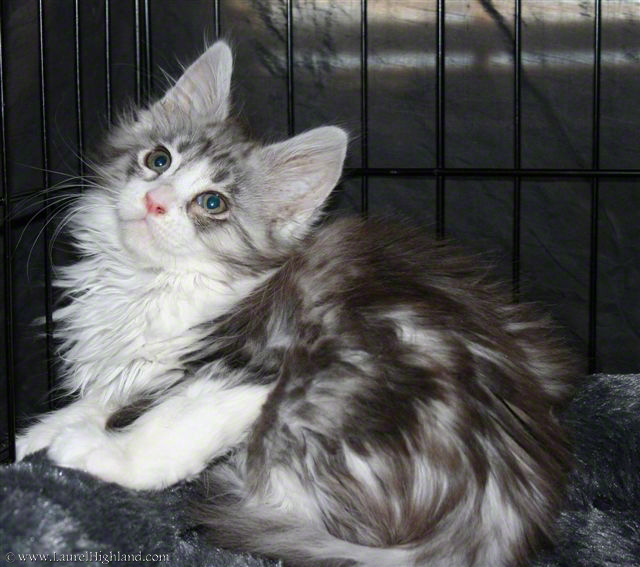 Sassafras (a.k.a. "Sassy"), one of our Maine Coon kittens, on the day we brought her home
Welcome to Laurel Highland Veterinary Clinic for Cats!
For more than 25 years, Dr. Earley has provided outstanding veterinary services in the Williamsport area, but also covering a wide referral area. Feline services include medicine, dentistry and surgery for all types of cats. Diagnostic services include expert clinical evaluations, and advanced technology including laboratory, digital radiography (including intra-oral x-rays for dentistry), Ultrasound, and endoscopy.
Our facility at Laurel Highland Veterinary Clinic includes a small animal outpatient center, operating suite, as well as overnight hospital care when needed. Contact Dr. Earley to schedule an appointment today! vetclinic@laurelhighland.com

Copyright © 1999-2010 by Laurel Highland Farm & Equine Services, LLC. All rights reserved.
Revised: 09 Feb 2018 16:04:42 -0500.