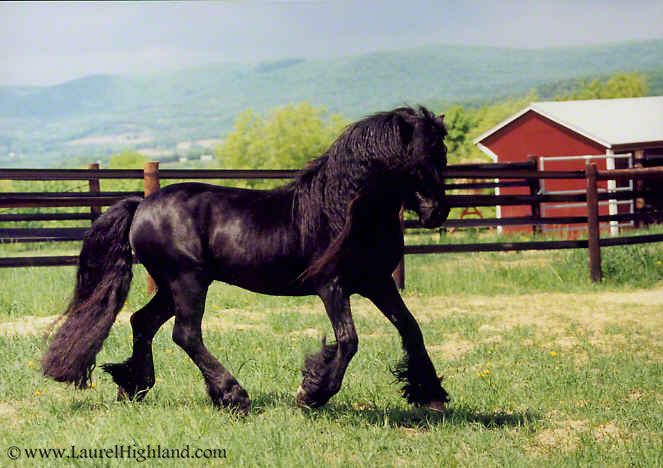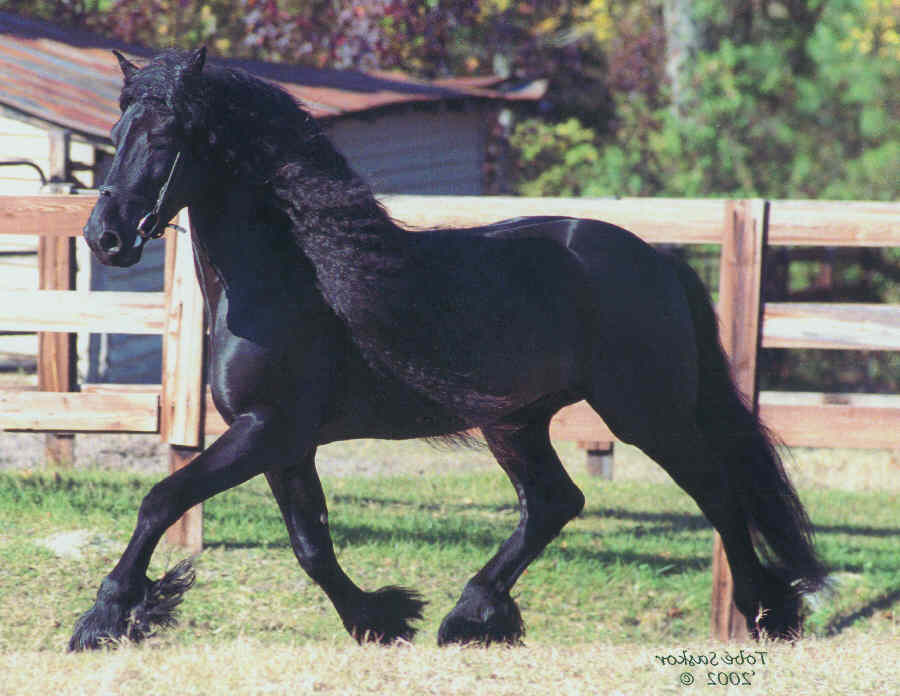 (Above Left) 1993 Fell Pony stallion "Waverhead Robbie"; (Above Right) 1997 Friesian Stallion "Romeo" (Photo by Tobe Saskor)
(Below Left) 1999 Fell Pony stallion "Waverhead Model IV" (shown as 4 yo);
(Below Right) 2005 Champion Fell Pony Stallion Brackenbank Romany's Prince (shown as 4 yo)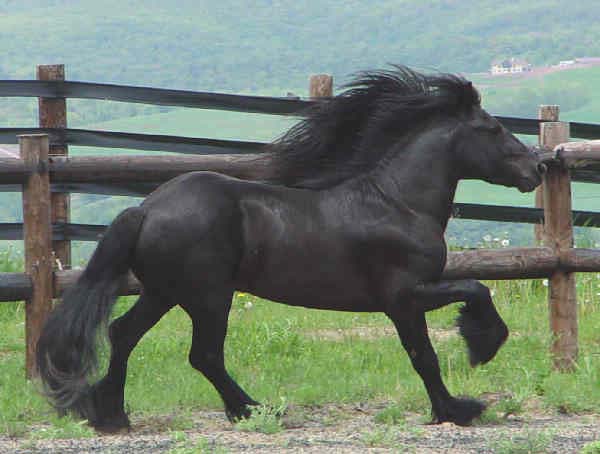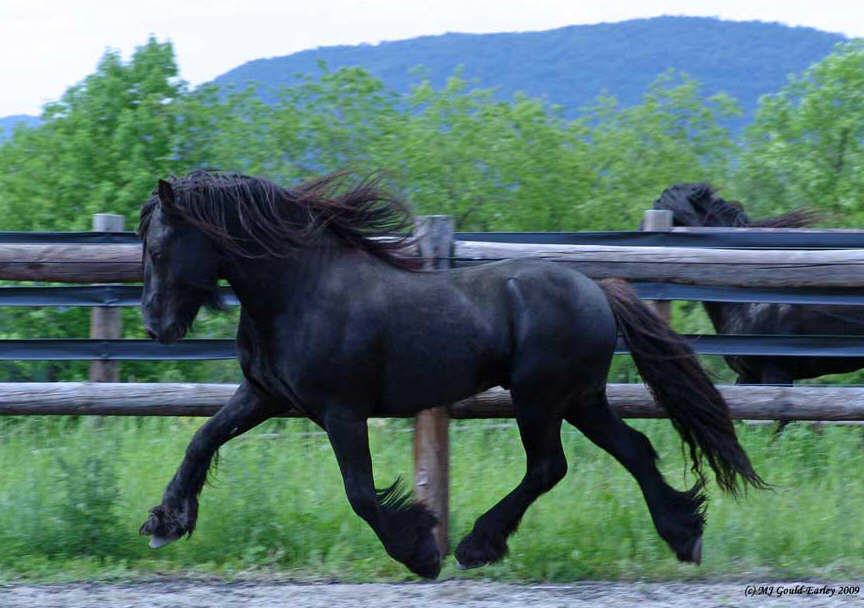 (Below) 2009 Licensed Fell Pony Stud Colt Laurelhighland Union Jack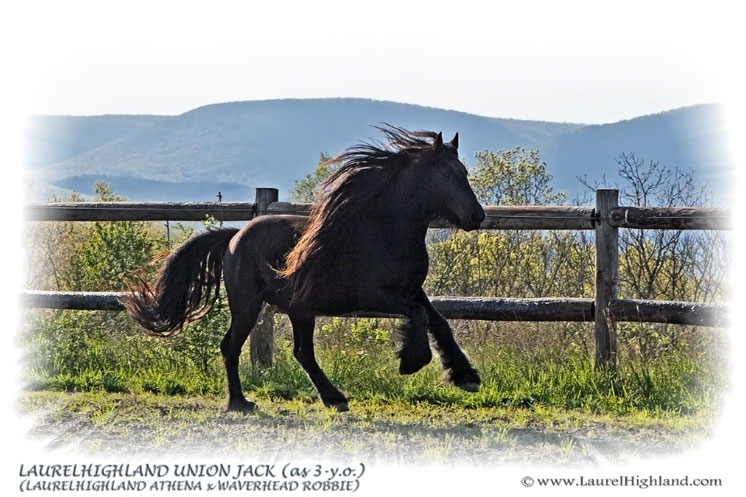 Our older stallions have been professionally trained under saddle and in harness.
Robbie and Model are both trained in dressage and have performed at numerous exhibitions. They have both also successfully competed in international driving competition. Prince was the Champion Colt at the FPS Breed Show in the UK before export, and is trained in harness and under saddle. Laurelhighland Union Jack has been professionally started in harness.
All of our Fell pony stallions are licensed for breeding by the Fell Pony Society (UK), and have also been granted lifetime A.I. permits by FPS.
Romeo is an approved FPZV Friesian stallion, having earned Reserve Champion at the 2000 Stallion Keuring and having successfully completed the 50-day Stallion Performance Test in dressage, driving, heavy draft pull and jumping. NOTE: We can no longer offer Stud Services from Romeo. (Although we sold Romeo, we still own breeding rights via cooled, shipped semen. However, Romeo was sold again and is currently standing in Mexico!)
Waverhead Robbie has been retired and is no longer available for stud services. We have retained limited frozen semen from him for our farm use only. (Loyal Waverhead Robbie fans should consider using his son, Laurelhighland Union Jack, as a gorgeous alternative!)
To see some examples of these stallions' offspring, see
All have excellent semen quality and are proven studs. Our Fell stallions are available for breeding by artificial insemination with frozen semen which is excellent quality. Model's, Prince's, and Union Jack's frozen semen are qualified for export to the European Union, and Model has successfully bred mares in Canada and the UK via frozen semen. Model's semen is also archived at the Rare Breeds Survival Trust's ReGENEration Bank in the UK.
For stallion services, we accept PayPal. For a copy of our stallion service contract, contact us.

Copyright © 1999-2012 by Laurel Highland Farm. All rights reserved.
Revised: 09 Feb 2018 16:04:40 -0500