In The News!
---
Laurelhighland Harmony Featured in Young Rider Magazine
Excerpt (below) is from Young Rider Magazine online: www.youngrider.com
(Reprinted with permission from Lesley Ward, (Editor, Young Rider Magazine) )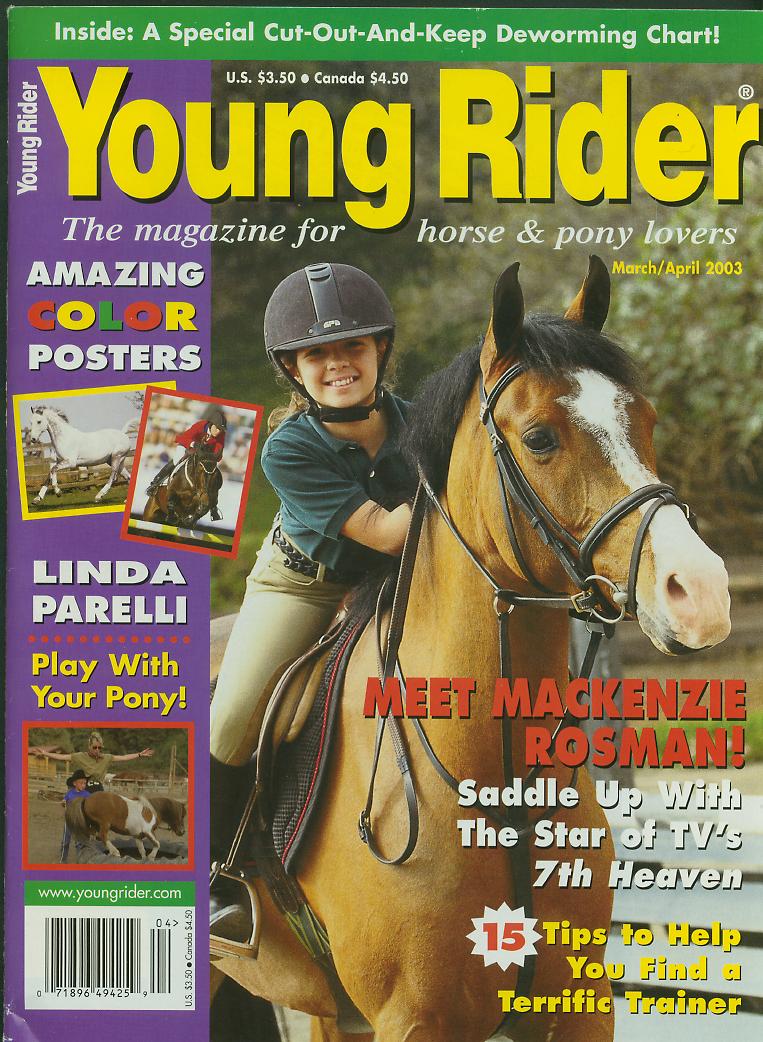 Young Rider
(For Ages 8 to 14)
FEATURES March - April 2003
Meet Mack!
Mackenzie Rosman is a star of the hot TV show 7th Heaven--and she loves to ride horses, too.

If you're a fan of the WB television show 7th Heaven, you've probably noticed that Ruthie Camden, the mischievous youngest sister, has been spending a lot of time in the saddle. That's because the actress that plays her, Mackenzie Rosman, is an avid rider and she asked the show's producers if her character could share her passion for horses. They agreed, and this season, pony-mad Ruthie will be riding a horse named Ed in several episodes.

(Above) Mackenzie Rosman on the cover of the magazine. (Below Left) Mackenzie Rosman
and her Fell pony filly "Laurelhighland Harmony"
and (Below Right) excerpt from the original Young Rider magazine article.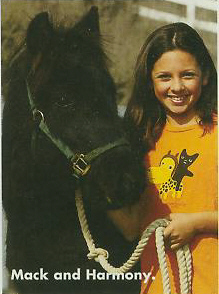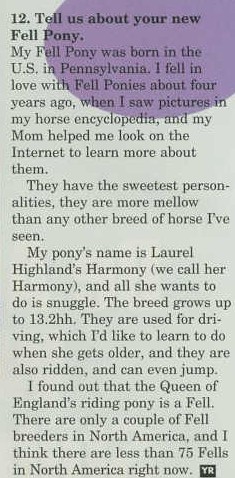 Laurelhighland Knight Waver On the Cover of "Discover Suffolk" Magazine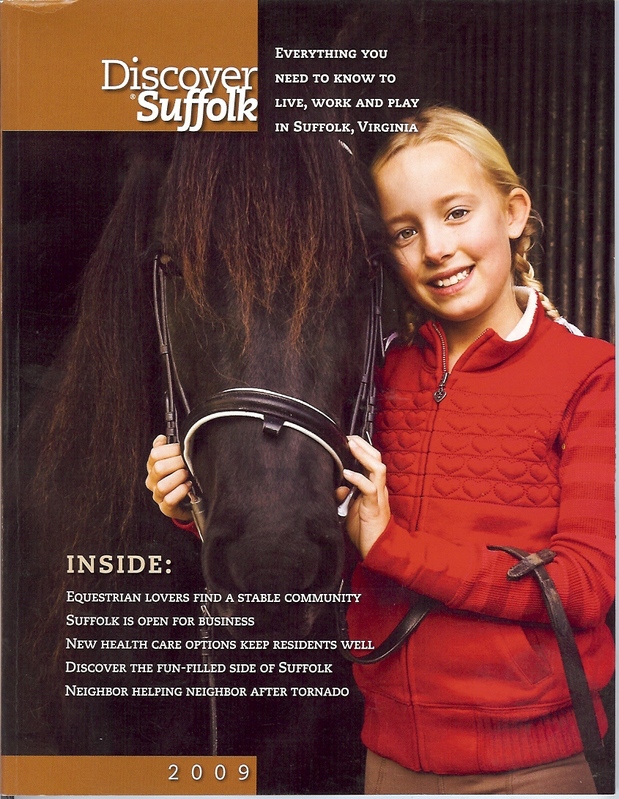 9-year-old Laurelhighland Knight Waver made the cover of Discover Suffolk magazine in January 2009, along with his dressage rider, Ashley Drum. Way to go Wavy!

(Image courtesy of Kristen Staehling)
---
Copyright © 1999-2009 by Laurel Highland Farm & Equine Services, LLC. All rights reserved.
Revised: 09 Feb 2018 16:05:29 -0500.