Our Rising Stars!
We would like to share with you some updated photos of "Our Progeny" that are all around the continent. . . and back in England now, too! We are very proud of them all, and think they really show off the fruits of all our labor for the development of a top quality breeding program! We are also very glad we can share the joy of raising these wonderful animals with such great new owners!
This page is always under construction - check back soon for updates!
---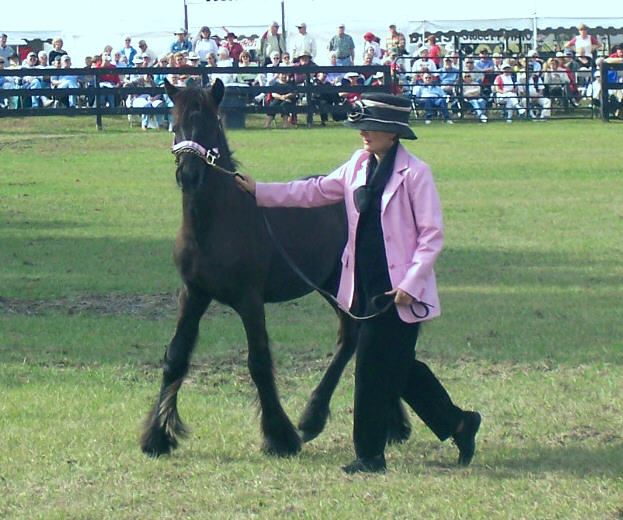 Laurelhighland Diamond (7 months)
At the Winter Festival in Florida in 2006, with owner Laura Howell. (Photo courtesy of Laura Howell)
---
Copyright © 1999-2007 by Laurel Highland Farm. All rights reserved.
Revised: 09 Feb 2018 16:05:29 -0500.