Lyric is our miracle baby who survived her mother's life-threatening illness in 2003 (fortunately with a complete recovery!) This beautiful little lady is definitely a keeper, bringing out the best of her stunning sire and dam! As she has matured, she has become more and more like the spitting image of her dam -- which is wonderful! She is very compact with a beautiful head, a powerful "cobby" build, lots of bone, great movement, and abundant silky feather!
Sadly, Lyric's mother, Lowthwaite Evelyn, passed away in 2008 at the age of 20. We're grateful we have Lyric to carry on her mother's great legacy!
Lyric was started under saddle at age 4 and had a beautiful filly, Laurelhighland Piper, in 2009 that we have retained as future breeding stock.
For more information, contact us.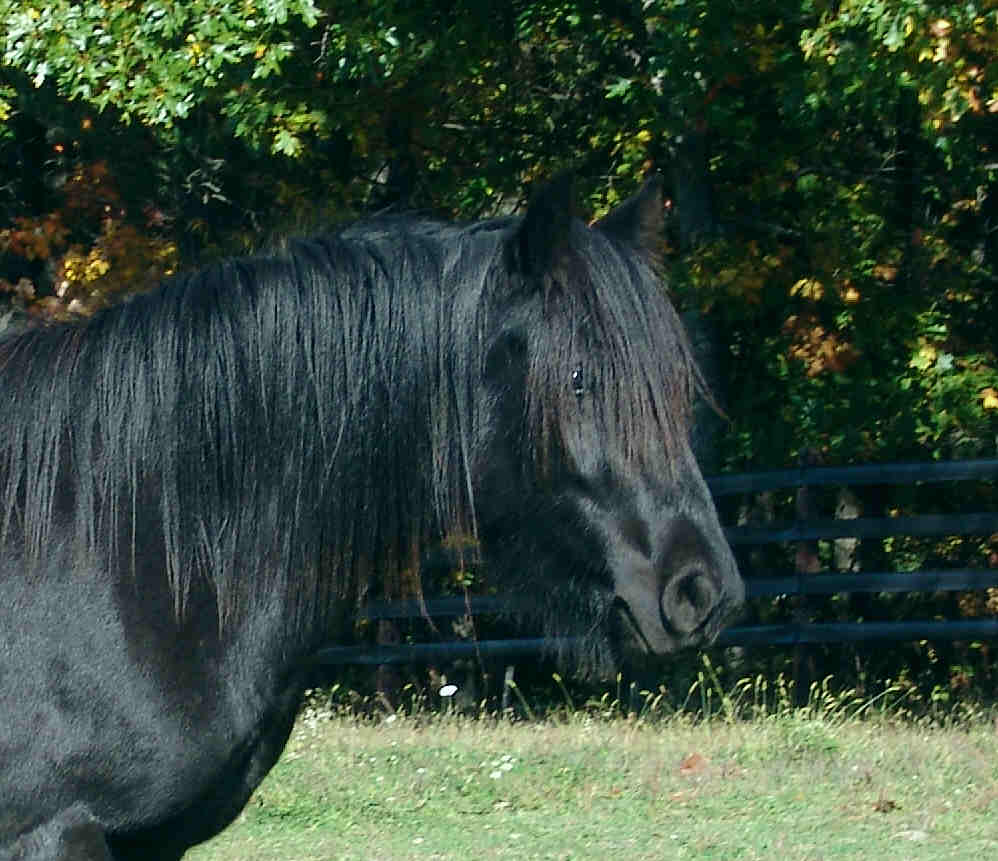 Unfortunately, at 2 Lyric gave herself a "haircut" while trying to graze on the other side of the fence, and completely roached off her mane. . . (The grass is always greener on the other side!) It has grown back a lot in a year and remains silky as ever. At least you can better see her gorgeous head!